Video Executive – Provide Creative Video Production and Business Development for Our Ability, Inc.
May 6, 2015
Journey 2015 Begins!
June 28, 2015
I'm a planner by nature. I live by my calendar and often look ahead in six-month chunks of time. For me, six months might as well be six weeks, or, sometimes six days. Life moves fast and if you're not paying attention, it can pass right on by you.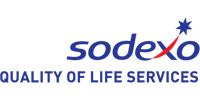 This is especially true when it comes to your career. If you don't make plans and set goals, you're likely to see very little career movement. So, where do you see your career in five years? 10? Where do you want to be when you reach retirement? Do you have a plan? Or, are you worried that your dreams are out of reach?
For a little inspiration, let's consider the career of Joanne Martino, District Manager, Sodexo Corporate Client Segment.
Martino began her career more than 30 years ago as an hourly cashier/supervisor for Sodexo's client Xerox. There, she "worked her way up through the ranks" to a District Manager, overseeing 18 locations with diverse teams and clients.
Martino's success was no accident. Her determination and drive were the perfect catalysts to advance her career from an hourly employee into management. And, it was there, that Martino gained access to extensive
professional development
, including ongoing learning opportunities where she was able to sharpen her business skills.
When talking about her career path, Martino described how her managers recognized her abilities and encouraged her to become a leader. That action coupled with her inner-drive led her to feel like "the sky is the limit" at Sodexo, resulting in many personal and professional achievements.
One such achievement was becoming one of the founding members of Sodexo's Disabilities Task Force, inspired by her brother Joey, a young man with Down Syndrome. The Task Force has since evolved into the
employee business resource group SOAR
– Sodexo Organization for disAbilities Resources.
Martino attributes some of her career success to development programs that had the support and participation of senior leaders.
"One way Sodexo delivers on its employee value proposition is through the Emerging Leaders program," she said. "This is a dynamic and challenging nine-month opportunity to develop strategic leadership skills and work in partnership with senior leaders on high-visibility business situations."
But her success was not found merely on advancing her skills and knowledge. She had a vision, a plan for her future success. And each year she moved one step closer to that success by adding to her experiences, creating networking opportunities and
mentoring relationships
, and seeking career advancement opportunities.
What will your career look like after 30 years? Start setting some goals now. And remember, no matter where you are in your career, the sky really is the limit.
For more career advice as well as career-specific information,
Network with Sodexo
on our blog, Facebook page, Twitter feed and numerous career microsites.